Personalised business gifts
With name and/or logo

Every gift with unique personalization
Have your gift shipped straight to the recipients
The best personalised business and promotional gifts
If you're looking to reward your customers for their loyalty or your employees for their hard work, offer a promotional gift or apologise for a mistake in an original way, a personalised gift is the perfect way to go. Easy to order and no minimum order quantity.
Here's how:
Customers can log into the YourSurprise website using their unique code and start ordering their gift(s) right away. If you know who you wish to surprise and with which gift(s), simply provide us with and Excel sheet of the names and we will take care of everything for you.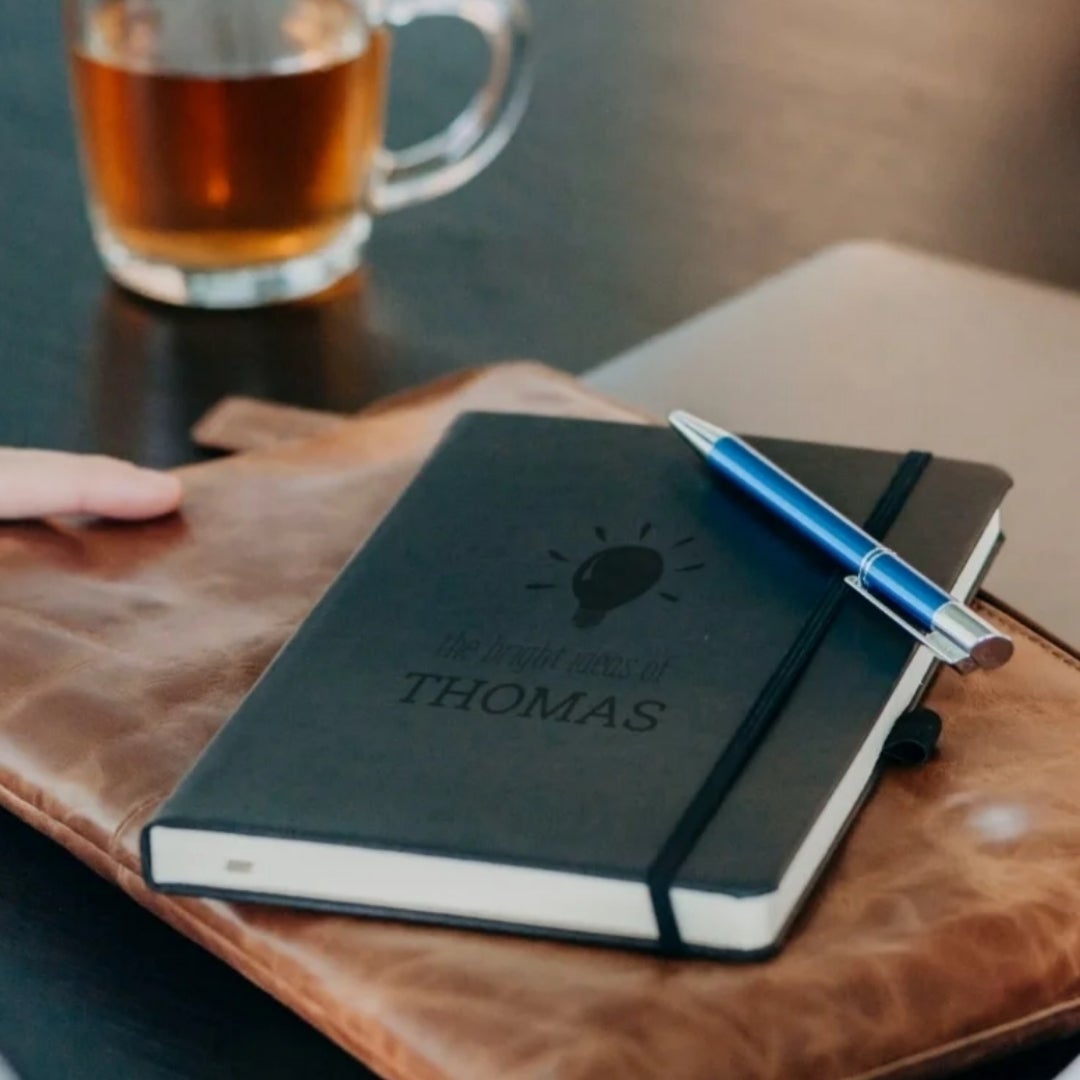 What our customers say
Plymovent Group BV
Everyone, both our colleagues in Europe and America, were very pleased with the quality. The order went well and contact with the B2B department also went smoothly! Thank you!!
Twigt
I was helped very good and the end product turned out very beautiful.
RINO
Very easy to find nice presents, a creative way of personalizing, fast delivery and great cooperation with the front office of YourSurprise.
We'll help you find the perfect gift!
Looking to place a large order, have your surprise gifts sent straight to each recipient's home or in need of some advice? Simply contact our B2B experts! They're ready to help you find the perfect gift(s).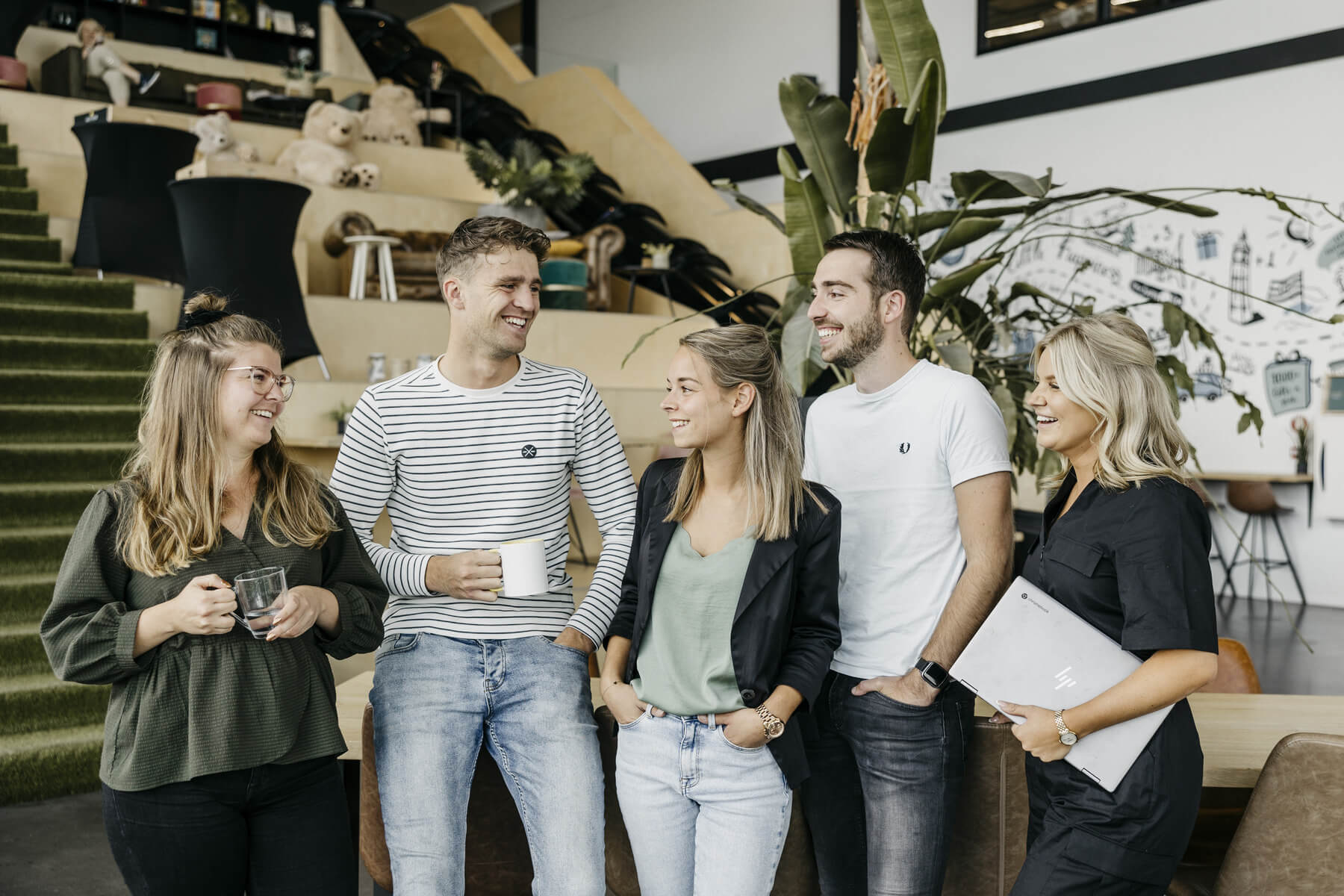 Personalised business gifts with your logo, photo and text
If you are looking for business, end-of-year or unique employee gifts, YourSurprise is the place to be! You can have any of our gifts personalised with the logo, name and/or text of your choice to create a unique gift in no time at all and leave a lasting impression.
If you're interested in the latest trends when it comes to promotional gifts, take a look at our article on the 9 latest trends.

Creating a unique personalised business gift is an excellent way of showing your appreciation and gratitude to clients, colleagues and partners. With a custom business gift you are able to give a token of appreciation and remind the receiver of your brand. The business gifts can be personalised with a logo, a photo and/or a name.
Think about creating a welcome package for the colleague that just started working for you; promotional gifts to promote your business at an event or a unique and thoughtful gift to thank the customer that has chosen your services for a long time. But what are the best personalised business gifts? You can choose among a collection of several unique items. Our selection varies from chocolate and sweets, to drinks and kitchen accessories, but also clothing, home decorations and many more! The most popular and preferred by our customers are personalised chocolates with a logo, glasses with engraving, mugs, laptop sleeves and office items.
Personalised welcome (back) gifts
If you'd like to welcome back your employees after their holidays or sick leave or are looking for a fun way to welcome new employees, we have
5 tips
to help point you in the right direction.
Personalised Christmas business gifts
Employees, loyal customers and business partners look forward to this annual show of appreciation every year: the Christmas gift. Unfortunately, most of these are very impersonal, which means that the recipient is likely to forget all about it by the next day. Change things up and go for a truly original
business Christmas gift
with a personal touch.
A personal touch will give any Christmas, end-of-year or other business gifts that special, unique something. Why not have a luxurious wine gift set or delicious Toblerone personalised with the name, logo and/or message of your choice?
At YourSurprise, we offer various options to make each gift truly personal. Take a look at our assortment for inspiration!
Important moments
Add these important corporate gifting moments to your planner:
Unique business gifts
Receiving gifts is always fun, but even better when the gift is truly original and made especially for the recipient. Whether it's a
work anniversary gift
for a long-time employee, a thank you gift for a loyal customer or a corporate Christmas gift, there are plenty of reasons to surprise someone with a unique gift. If you're looking for the perfect original gift, we have over 2000 gifts to choose from, which means there truly is something for everyone. We offer original corporate gifts which will show your appreciation and strengthen your relationship with the recipient.
Corporate marketing and promotion gifts
If you are looking for great marketing- and promotion options, we'd love to assist you. We can tell you all about a chain of opticians that gave away a free pair of
personalised flip-flops
with each pair of sunglasses, or a French escape room that have customers a
chocolate puzzle
as a corporate gift for the new year.
If you would like to hear all about the possibilities we can offer your company, feel free to contact us. We will surprise everyone with a personal, unique corporate gift.
Personalised business gifts for every need
For the more luxurious side of custom business gifts, consider items such personalised champagne cases with bottle and glasses or custom gift boxes with treats for employees, customers or partners. If your budget is limited, don't worry! We have cool cheap gifts without compromising on quality. If you are not sure on which business gift suits best your budget, contact our b2b department for any advice and price inquiry. Our personalised business gifts can be purchased directly on our website (starting from 1 piece) or with the assistance of our dedicated team. This choice is particularly suited if you have to make a bulk order. Personalised business gifts are an excellent way to show appreciation for customers, employees, and partners alike. Whether you choose promotional items or luxury products, remember to include thoughtful touches such as engraving details or custom designs. It will create a memorable connection between you and the recipient that they won't soon forget!
How to create your business gift online?
Creating your gift online is really easy! You can do it directly in our editor starting from one piece. If you have to personalised a bulk order with many different personalisation, then contact our business department and we will do it for you. This can save you a lot of time! Of course you are free to create your unique business gift directly in our editor and fill in the invoice details in the checkout step. In our editor your can choose among a selection of designs, add your text of name of choice and upload the logo of your company. Do you need your gifts to be send at different addresses? No worries! Our business department your covered!
A personalised business gift for every moment of the year
Our gifts are suitable for every moment of the year. We have a selection of personalised seasonal gifts, but also designs for moments during the year. Here are some of our most popular business gift selection: